Photo Courtesy of Robert Glascock
The Orpheum Theater was located at the corner of First Street and Locust Street. In the picture, the Ohio River is visible on the left in the lower one third of the picture, to the left of the light pole.
Photo by Terry W. Hughes October 2005
These photographs show the site that once held the Orpheum Theater. The site today is occupied by the new Old National Bank building.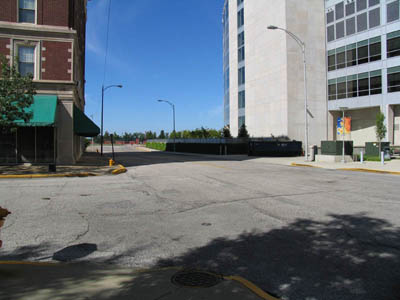 Photo by Terry W. Hughes September 3, 2005